Soffits, fascias and guttering make up a very important part of a home and lend vital protection to the external structure of a property. This helps to protect the property internally as a result.
There is no general 'one size fits all' cost as there are a number of factors that can add up to a variation in prices.
What are soffits, fascias and guttering?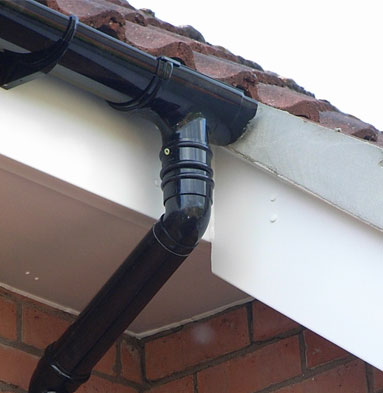 Guttering is what helps to smoothly move water from a roof and away from the home. This helps to prevent any potential water damage, which of course can be costly and decrease the value of your home.
A fascia is a board that helps to carry the guttering of the roof. It also supports the lower row of tiles and offering further protection from the weather.
Soffits are located below the fascia and are fixed to the wall. They are important in protecting the roof from any damage from water or the general elements. They also help with ventilation, as our over fascia ventilators help prevent any heat build-up or condensation.
Read more in our ultimate roofline guide
What factors can affect the cost of new soffits, fascias and guttering in Lincoln?
The area that you live in will likely have an impact on pricing, as well as the type and size of your home. The materials that are used will also provide a range in costs.
In terms of pricing, uPVC roofline options are always likely to be the most budget-friendly option available. The styles and sizes of those roofline products will also influence the valuation of the job in hand.
However, it is not just simply the installation of the soffits, fascias and guttering that will go towards the final cost. There can be several additional factors within the job that will go towards the overall final price. This can often include:
the cost of unblocking drains (which in itself can vary depending on what will actually be required in order to carry out the work)
any potential scaffolding that may be needed to do the job
possibly getting rid of any excess waste that may have accrued over time
It will always be a good idea to get a quote if you need some new soffits, fascias and guttering. You can contact us here at Cliffside Windows and get an instant online quote.
When should I replace my guttering?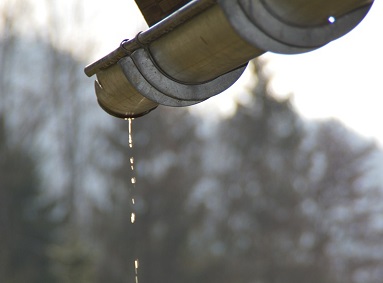 Here at Cliffside Windows, we would recommend looking into replacing your guttering every 20 years in order to ensure that they are still as efficient as possible.
That being said, there is always a chance that a replacement may be required sooner. Therefore, you should aim to check your guttering throughout the year.
Some signs that you may need to replace your guttering include:
sagging fascias
leaking or peeling gutters
any splits, dents or cracks appearing
Visit Cliffside Windows for your new soffits, fascias and guttering
At Cliffside Windows, we install high-quality new soffits, fascias and guttering in homes across Lincolnshire. We are proud to present an efficient and reliable roofline repair service.
Offering high-performance uPVC products, we provide a range of colours and styles to help match and retain a similar aesthetic to your current double glazing. Fill out the online form for an instant quote or contact us on 0800 9700 190.