Roofline products, such as fascias, soffits and guttering, are something that most people don't think about until it goes wrong, but these products offer valuable protection from the worst the British climate has to throw at your home. "Out of sight, out of mind" isn't the right approach to take with this important part of your home. While we specialise in home improvement products, such as windows, doors and conservatories, Cliffside Windows offers a reliable and efficient roofline repair service.
In honour of this, we've prepared the ultimate guide for everything you need to know about roofline:
What is guttering?
Simply put, guttering helps channel water off a roof and away from the home in a controlled manner. Gutter derives from the Latin word "gutta" meaning "a drop".
Whilst the root of the word is from days gone by, the concept is even older than that. The concept for rain gutters dates back to between 3,000 BC and 1,500 BC, devised by the people of the Indus Valley civilization (located in what would be northwest India/Pakistan today).
Why is your guttering important?
Guttering prevents soil erosion around the house's base, as well as avoiding flower beds being ruined. Although this may seem a trivial function, over time, soil erosion could affect the foundation of the home.
Uneven floors and cracked walls are serious symptoms of this problem. A regular, unregulated flow of water could also stain the walls of the home, resulting in nasty cosmetic damage that could affect the value of your home.
What is a fascia?
The fascia board is attached to, and run horizontally along, the lower edge of the roof.
Its primary job is to carry the roofs guttering, but the fascia also supports the roof's last row of tiles.
Why is the fascia important?
The fascia doesn't just perform an aesthetic function; it also provides an important practical benefit.
The fascia protects the roof's rafters from the elements, avoiding damage that could give you a sizable headache, including mould and rot.
What is a soffit?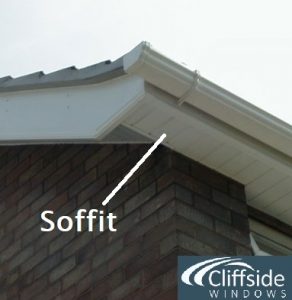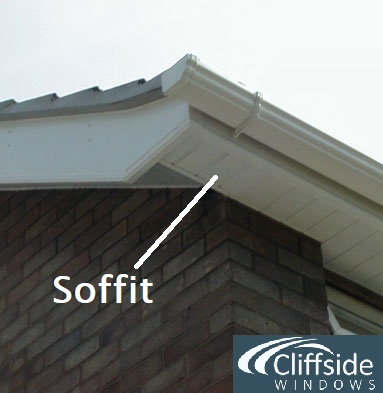 Soffits are most commonly found around a building's main roof and are fixed to the wall, sitting below the fascia.
The word "soffit" originates from French with a literal meaning of "something fixed underneath". Most soffit boards are made with vents to allow air to ventilate throughout the area of the roof.
Why is the soffit important?
Like the fascia, the soffit will protect the roof from weather damage, as well as assisting with ventilation. New build homes are required to have soffit boards fitted with these aforementioned vents.
The ventilation prevents a build-up of heat and condensation in the base of the roof, avoiding mould and mildew and even rot.
Why is it so important to clean your gutters?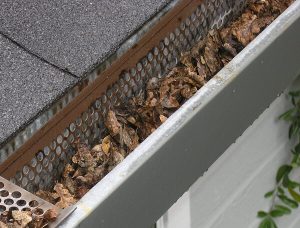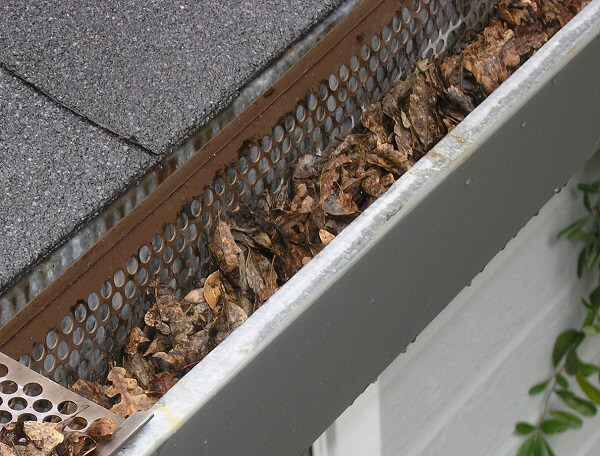 Leaves and other debris can very easily collect in the guttering around the home. This extra weight can put unnecessary strain on roofline products.
This damage can lead to more significant structural damage to the property or even damp, which could cause health issues for the home's residents.
It's recommended that gutters should be cleaned at least once or twice a year to prevent damage to the home.
When should I replace my soffits and fascias?
As you can see, aesthetic damage is the least of your worries when it comes to roofline products. It's extremely important that you take note of the condition of the fascia, soffit and guttering on your home. Regular checks will avoid any serious and costly damage.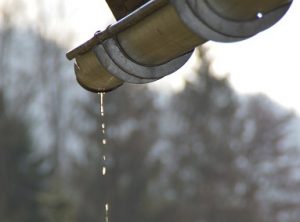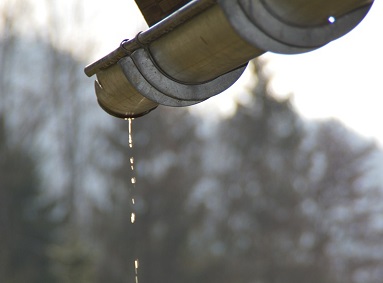 There are a few key signs to key an eye out for that your roofline products may need some TLC:
Leaking gutters
Broken or cracked areas
Rotten wood fascia or bargeboards
Evidence of animals in your roof, e.g. mice, rats or even squirrels
Signs of condensation, such as mould or mildew
If you see any of these signs, it would be worth getting an expert to check it out. Leaving these problems untreated could lead to bigger problems in the long run, so be sure to get them looked at as soon as you can.
While It may be tempting to perform the running repairs yourself however, an expert will be able to identify any larger issues that may have been caused by faulty or damaged fascia, soffits and guttering.
Why choose Cliffside Windows to install your roofline products?
With over 50 years of experience, Cliffside Windows has been providing Lincolnshire with high-quality products. Our quick, reliable and unobtrusive replacement service will get your home looking in tiptop shape in next to no time.
Our roofline products are constructed from long-lasting and maintenance-free uPVC to keep your home protected for years to come. We offer a wide range of colours and configurations to perfectly complement your home's exterior and personal taste.
To speak to our team of experts about our roofline products, or any of the other home improvements we offer, give us a call on 0800 9700 190 or contact us online.
Read our related blogs:
3 signs that you need to replace your guttering