Double Glazing Installer in Lincolnshire
The Cliffside Windows showroom is based in Dunston, near Lincoln, but we cover the whole of Lincolnshire. Our placement in Dunston means we are in an ideal location to improve homes in numerous towns and cities. We try to provide our much-needed services to as many people as we can so if you think you are within range but are not entirely sure, just contact us and make an inquiry. Cliffside Windows carries out home improvement installations in places like Sleaford, Spalding, Newark, Gainsborough, Horncastle, Market Rasen, Bourne, Louth, Skegness, Boston, Grantham, and more. For the very best in windows, doors, conservatories, roofline products, and porches, get in touch, or browse our website.
uPVC sliding sash windows in Lincoln
As Dunston is right next to Lincoln, it only makes sense that we've carried out a huge number of installations within the area. Lincoln is a cathedral city with a rich history behind it, which we can relate to as we have 50 years of trading history behind us. Our beautiful sliding sash windows are perfect for renovating a period property with ease; by upgrading aged, wooden-framed single glazed windows, and swapping them with our innovative uPVC double glazed sash windows, you get all the 21st-century benefits with traditional aesthetics! Our timber effect windows are particularly popular among homeowners with traditional properties; the authentic grain detail looks as authentic as the real thing! In addition, you cannot beat the superior security and energy-efficient properties our uPVC windows offer.
Related topic: Sliding sash windows are extremely secure and here's why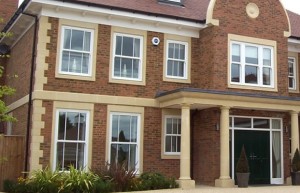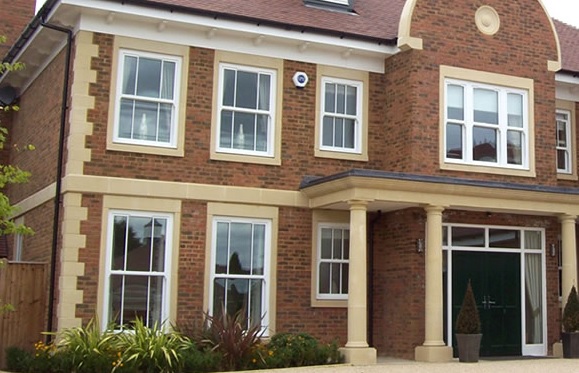 uPVC doors in Grantham
Within the South Kesteven district of Lincolnshire lies Grantham, a town where much of the architecture is traditional in style. Cliffside Windows regularly travels to and around Grantham, which is roughly 20 miles from our showroom, and provides home improvements for houses whether they are modern or traditional in design. Whether your home is a contemporary architecturally designed property or oozes classical charm, uPVC doors are an ideal material for enhancing your home's aesthetic appeal. Being a natural insulator, uPVC front and back doors are incredibly energy efficient. With high-performance multi-chambered frames, the heat has multiple layers that it must get through, in order to escape. Meaning it will be retained inside. With cold air it works in the same way, the chilly draughts have drastically denser levels to get through to enter your home! With uPVC front doors, uPVC patio doors, and uPVC French doors, you will find a style and design to perfectly suit your home!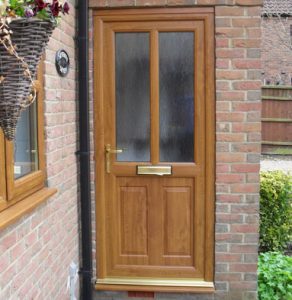 uPVC conservatories in Boston, Lincolnshire
The town of Boston in Lincolnshire is full of historic landmarks and culture, with many notable people being born there. At Cliffside Windows, we love to visit Boston at any opportunity we have, to carry out home improvements for those looking to increase the value and quality of their home. If you are looking to extend your space, why not improve instead of moving? Our uPVC conservatories are available in a plethora of gorgeous colours and woodgrain finishes that don't fade over time, so whether it's a sleek Anthracite Grey conservatory, a classic wood effect conservatory, we can create the perfect conservatory that perfectly harmonizes with your home. From modern Lean-to conservatories to classical Victorian designs, we offer an abundance of choices when it comes to designing your uPVC conservatory.
Related topic: Do you need planning permission for a conservatory?