What could you do with an extra room in your house? A new space, full of light, a new inspiring opportunity to design the room exactly the way you'd like it. A new room for your family to relax? A sunny reading area? It's a blank canvas and the choice is all yours.
It's not difficult to see why conservatories have been a popular home improvement amongst British homeowners for many years. You've been inspired by various designs you've seen and come up with an idea of what you'd like, but do you need planning permission to build the room of your dreams?
Do I need planning permission for a new conservatory in my Lincolnshire home?
Generally speaking, you don't need planning permission for a conservatory unless your home in a conservation area. The installation of a conservatory is classed as a "permitted development" and doesn't require planning permission provided the conditions and limits met. A few examples of these are:
– The conservatory takes up no more than half the land around the house
– The conservatory doesn't exceed 4 metres or the height of the house
– The house has been extended already
The full list of requirements and further information can be found on the Planning Portal website.
You will need to get planning permission if you live in a conservation area, as the conservatory will be required to fit the look and character of the home.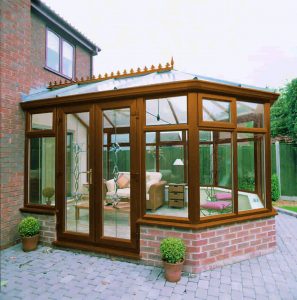 Where can I get a new conservatory in Lincolnshire?
Cliffside Windows are your one-stop shop for conservatories. We will assist you every step of the way on the journey to your perfect conservatory. We offer a wide range of stylish conservatories to complement any home.
Choose from our array of colours for the frame, you can even choose a timber effect colour for the outside and a light colour to match the interior of the room. Select from our range of glass, such as solar glass, which allows for better temperature control, noise insulation and easy cleaning.
Enhance your Lincolnshire home with products from Cliffside Windows
For over 50 years, Cliffside Windows has been trusted by homeowners in Dunston, Lincoln, Boston and throughout Lincolnshire. Our quality products, such as windows and doors, knowledge and excellent service, before and after the purchase, are the reasons a large part of our business comes from the recommendations of our happy customers. Give us a call on 0800 9700 190 or contact us online.
Read our related blogs:
3 ways to easily makeover the space in your home