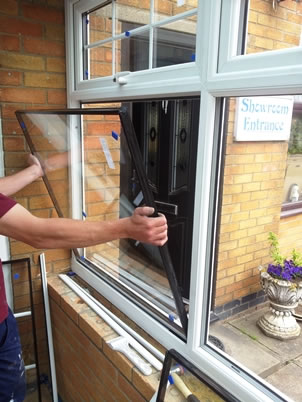 Double glazing is a no brainer for the modern home. Materials such as aluminium, have had a resurgence over the last few years, but few have got close to the dominance of uPVC. According to the British Plastics Federation, over 85% of new and replacement window projects use uPVC windows.
What is uPVC?
uPVC stands for unplasticized polyvinyl chloride. It's a popular material for double glazing window frames, also known as profiles, for many reasons. uPVC is known for its sturdiness and providing good protection from the elements. It's also known for its affordability compared to other materials making it even more popular.
Additionally, uPVC doesn't flake, rust or rot like other building materials. It doesn't decompose and, in most cases, is fully recyclable. uPVC windows are available in a wide range of styles, such as casement and sash windows.
Why should I consider uPVC double glazing?
Double glazing units contain 2 panes of glass. The gap between the glass is usually filled with a gas, such as Argon, which retains heat more effectively than air. This can dramatically increase your home's energy efficiency, saving you money on your energy bills.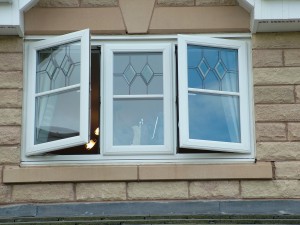 uPVC is also well-known for its low maintenance and easy to clean façade. Its strength and durability will boost the safety of your home and your family.
uPVC is suitable for traditional homes as much as modern. With slim frames and woodgrain effects available, they can look indistinguishable from timber. Our uPVC windows come in a massive range of colours including charming Chartwell Green, Brilliant Blue as well as woodgrain effects such as Golden Oak.
How long does uPVC double glazing last?
Typically, the lifetime of double glazing is around 20 years, but this is dependent on many factors including exposure to harsh weathers and the quality of the installation. Properly installed double glazing that has been made with quality materials can last up to 35 years. All our FENSA windows come with an insurance backed guarantee, to ensure your peace of mind.
Cliffside Windows: double glazing installers in Lincoln
Cliffside Windows has served owners in Lincolnshire for over 50 years. Our family run company has installed countless quality products such as windows, doors and conservatories for happy customers throughout our beautiful area. Contact us, or ask for an instant online quote today.
Read our related blogs:
Are your uPVC windows letting your home down? 5 reasons to replace your windows
3 reasons why we are one of the top trusted window installers in Lincoln