What is a composite door?
Composite doors combine the best qualities of many materials. This provides the ultimate option in terms of energy efficiency, durability and security. Our composites contain a sturdy foam-filled core.
A moulded glass-reinforced plastic (GRP) skin gives the door its weather protective and durable coating, as well as its attractive appearance. Cliffside Windows offers a range of high-performance front doors in a choice of eight different styles and nine colours. You are able to tailor your new front door to your home with a range of unique decorative glass options and the hardware of your choice.
Cliffside's top range composite doors have a superior finish to others on the market – visit our showroom to see examples on display.
What are the differences between a composite door and a uPVC door?
Maintenance
Known for their low maintenance appeal, uPVC doors need just an occasional wipe down in order to preserve their external look. However, this is also the case for composite doors, as a small amount of regular upkeep will ensure that their stunning aesthetics are protected.
Value for money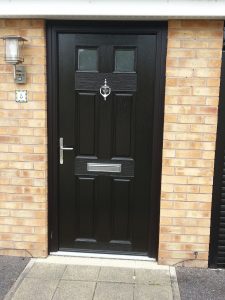 Again, this is one of the big benefits for uPVC doors. When it comes to cost, they are a fantastic budget-friendly option and are typically the most inexpensive material available. Composite doors, though being higher in price, do represent value for money. Their durability and enhanced security and energy-efficient features mean that you are going to be getting a quality product for your money.
Energy efficiency
The multi-chambered profiles of uPVC doors are fantastically effective when it comes to providing energy efficiency for your home. Composite doors generally take the energy-efficient designs to the next level, often with market-leading construction and expertise behind them.
Security
Given their budget-friendly appeal, uPVC doors do not lack when it comes to security. They have multi-point locking systems and often have reinforced panels for extra security. Composite doors, though, are thicker than uPVC doors and feature a myriad of innovative security features that will considerably improve your home's security.
Customisation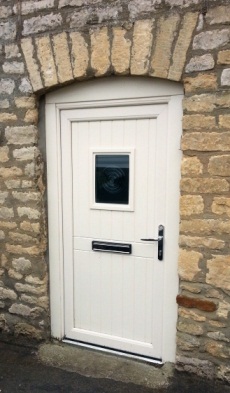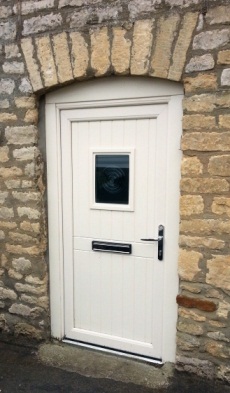 UPVC doors have come a long way since solely offering plain white frames. They now come in a much larger range of colours but are still limited in the customisation aspect. Composite doors lay claim to a vast range of colours, finishes and glazing options. They are able to fit seamlessly with both traditional and contemporary properties due to their broad selection of stunning aesthetics.
Is a composite door worth it?
Composite doors are certainly a must-have option when it comes to upgrading your home. As above, they have a huge amount of benefits and advantages. While they may be more dear than other options, their lifespan means that they are likely to present you with value for your money.
Enhanced security and energy efficiency ensures that composite doors remain one of the very best on the market. The customisation options only add to their overall appeal.
Why choose Cliffside Windows to install your composite front doors?
Established door company with over 50 years' installation experience across Lincolnshire
Our qualified fitters take pride in a job well done
9 composite door colours: white, rosewood, light oak, cream, red, burgundy, blue, green, black with a lifelike grain finish
Colourfast and low maintenance – you will never have to paint or varnish your composite front door
Large range of double-sided decorative glass panels
Composite front doors with side panels, you can have the option of full or half-glass
Complement your composite door with top lights
Customise your composite door with handles, letterboxes, knockers and hinges
Insurance backed guarantee on all FENSA window and composite door installations
Multi-point locking with security upgrades available
We're happy to help you with whatever you have planned for your home improvement project. For advice and a no-obligation quote, send us a message today.