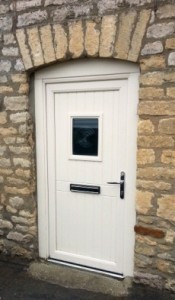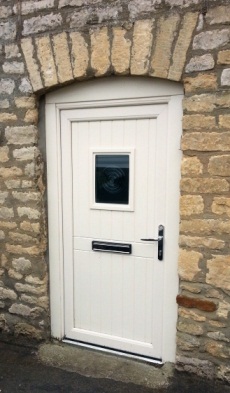 Composite doors have steadily established themselves as the best performing entrance door currently available on the market. Here are some reasons why investing in a composite door is a good idea.
What is a composite door?
A composite door, as you can probably guess from its name, is made up of a combination of materials. Whilst traditional doors are usually made of a single material composite doors are made up of a range; combining the best features of each. Made up of a timber frame, a high density foam core and a GRP (Glass Reinforced Plastic) skin, composite doors represent the latest developments in entrance door technology and are the perfect investment for both period and modern homes.
The benefits of a composite door
As one of the highest performing doors currently available on the market, composite doors can naturally provide a huge variety of benefits to your home. Here are 5 of the most important.
1. Superb security
The high quality timber frame that provides the backbone of a composite door lends it superb levels of security. This is because timber is naturally an incredibly durable material. This means it's capable of withstanding all manner of sustained attack from intruders. Combine this with the option of multi-point locking systems and dual rebates like those we offer here at Cliffside, and you have an incredibly secure door!
2. Versatile aesthetics
The sleek GRP skin that a composite door is coated in provides it with better levels of weatherproofing and durability than most other forms of finish. It also gives the door a versatility in aesthetics that other types find hard to match: composite doors can be coloured in practically any shade of hue. Composite's from our range for instance are available in a wide range of popular colours including Chartwell Green and Duck Egg Blue. Customising the appearance of a door is easy if you have a composite!
3. Easy maintenance
Again, the GRP skin provides a composite door with one of its best properties: easier maintenance. Glass reinforced plastic finishes can be easily cleaned with just a wet cloth and some soap and warm water. Apart from this occasional cleaning session, composite doors should not really require any other maintenance, making them perfect for homeowners who are stretched for time.
4. Long working lifespan
It's become almost a cliche to say it, but composite doors really are built to last. Thanks to the fact that they combine a collection of materials, composite doors have an incredibly long working lifespan and can pay for themselves many times over in the course of their lives. If you want to future proof your home, investing in a composite door is a wise decision to make.
5. Excellent thermal and acoustic insulation
Composite doors are designed to keep the temperature in your home more balanced and to reduce the effects of outside noise pollution in your property. With a thick high density foam core, composite doors can achieve exceptional levels of thermal and acoustic insulation. Designed to enhance the energy efficiency of a household by reducing energy consumption, the right composite door can even help to reduce the cost of your property's heating bills. This makes them a great investment for any type of home.
Enhance the aesthetics, security and energy efficiency of your home with a composite door from Cliffside!
Cliffside have been improving Lincolnshire homes for over 40 years. To find out more about our range of high quality composite doors, and how they can enhance your home, please give us a call on 0800 9700 190 or send us an email.