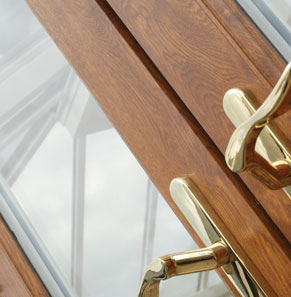 A home isn't really complete unless it has a porch. When it comes to installing one in your property, thinking carefully about a few key decisions in advance can help to make sure your new porch matches your home and needs perfectly. Here's a few things you should bear in mind before installing a porch to help you get a headstart:
What you should know before installing a porch
1. The design and size of your proposed porch
When it comes to starting any type of construction work around the home, traditional wisdom says 'Measure twice, cut once'. This couldn't be more true when it comes to installing a porch on your property. By carefully recording the dimensions of the front of your home, and the front garden, you can plan a porch much more effectively. Think carefully about the proposed design of your porch, and the configuration of any windows or doors. Many homeowners who don't take account of the dimensions of their property properly often find that they have to alter their intentions for their porch. Always take measurements before planning a porch: that way you can often save yourself time and effort in the long run.
2. Your budget
As with most things unfortunately in life, you need to be sure of the budget you have to play with when it comes to installing a new porch. Porches obviously come in all different shapes and sizes, and some will cost more than others to install. By shopping around, and doing some initial research and finding out how much the going rate is for a similar porch in your area you can make your budget go further. Here at Cliffside, all of our porches are made of high quality, cost-effective uPVC which is a great value material. We offer extremely competitive prices too. Why not find out more by asking us for a quote today?
3. What you want to use it for
Perhaps one of the most important things you need to know before installing a porch is what its purpose actually is! Is it to add extra space to your home, improve the appearance of your property or just provide a sheltering place from the elements? Porches are actually used for a variety of different purposes. For some people they provide an 'in-between' zone separating the outside and inside, and a sheltering place in bad weather. For others, porches represent extra space and are used to keep coats, shoes and umbrellas. Other homeowners just use a porch to improve the aesthetics of the front of their home. The purpose of your porch will influence the type of design, size and appearance of structure that you opt for, so it's a good idea to be clear on what you'll be using it for before the installation stage.
4. The appearance of the porch
With a huge array of colours and finishes available for uPVC porches nowadays, thinking about the final appearance of your porch can save you time further on in the installation process. The existing aesthetic of your property will probably play an important part in your final design for the appearance of your porch. If you have an older, traditional style property, opting for a woodgrain finish on the porch that gives the effect of timber can help you to retain period style overall. If you have a more modern home, choosing an unconventional colour such as a striking red or deep blue can really make your home stand out. At Cliffside we offer hundreds of colour and finish combinations so that you can customise the appearance of your porch to the unique needs of your home.
Add space to your home with a porch from Cliffside today!
Cliffside are one of Lincolnshire's longest established double glazing companies. We install a range of windows, doors, conservatories and porches across the county. To find out more about our uPVC porches, give us a call on 0800 9700 190 or send us an email.