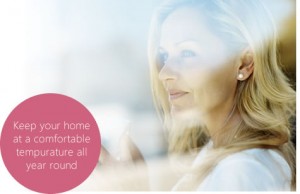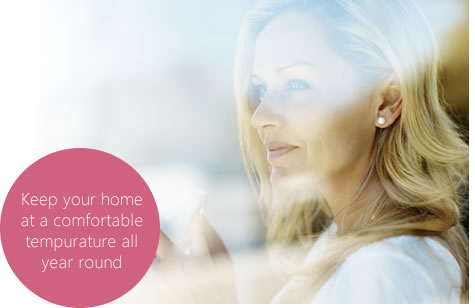 As one of Lincolnshire's longest established double glazing companies, we supply more than just standard glass with our new windows. In fact, we offer a huge variety of glazing options for you to choose from.
Energy efficient glazing: a vital concern
Energy efficient glazing has become incredibly important in the double glazing industry. Not only does it help to keep your home at a comfortable temperature all year around, it can also help to reduce your energy consumption and save you money on your bills.
Energy efficient glazing is also much better for the environment. As energy bills have continued to rise, and the threat of global warming has become more apparent, reducing our energy consumption through efficient glazing has never been more important.
That's why Cliffside offer a variety of different types of energy efficient glazing for you to choose from. With almost 50 years' experience of helping homeowners improve their windows and doors, we're experts when it comes to installing different types of glazing.
The benefits of double glazing
Technically every type of glazing we offer, from textured glass to solar control glazing, is double glazed. This is because, regardless of what type of function it's designed for, double glazing provides excellent all round performance. Thanks to its exceptional insulating properties, double glazing can keep your home warmer for longer, reduce your energy bills and even improve the protection of your home.
All of the double glazing that we install at Cliffside uses energy efficient glass for improved warmth. Specifically, our windows use Planitherm Total + clear glass and a warm-edge Swiss spacer V. These are filled with high-insulating argon gas as standard which helps to provide a much better balance of temperature across a home.
Solar glass for conservatory roofs
One popular alternative form of glass we offer is Celsius solar glass for conservatory roofs. This type of glass is designed to reflect solar glare and protect your home from the potentially harmful effects of the sun's rays. Capable of reflecting up to 78% of heat and providing up to 94% UV protection, Celsius solar glass conservatory roofs come in either clear glass or blue-tinted designs for reduced solar glare.
Decorative glass
Cliffside also offer decorative glass with our double glazing so that you can improve the appearance of your home as well. We can supply coloured glass and leaded glass designs on either side of the glazing. We have a huge variety of stock designs for you to choose from and can also create bespoke commissions to match your needs. Decorative glass is the perfect way to add individuality to a home and make it feel truly yours.
Textured glass
If you want to improve the privacy in your property, textured glass could be for you. A popular type of double glazing that we offer at Cliffside, textured glass is perfect for use in bathrooms and for street-facing windows or doors. Available in a variety of different patterns, our textured double glazing can make a home feel more secure, whilst also keeping it warmer for longer.
Find out more about our glazing options by asking for a free quick quote or giving us a call on 0800 9700 190.