Buying a conservatory is the perfect way to encourage natural light to flow in through your house whilst creating another space for your family to spend valuable time together.
Here at Cliffside Windows, we offer three types of conservatories: Victorian conservatories, Edwardian conservatories, and Sun Lounge conservatories. But what are the differences between a Victorian conservatory and an Edwardian conservatory?
What is a Victorian conservatory?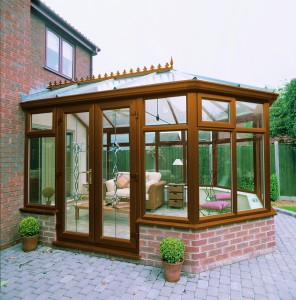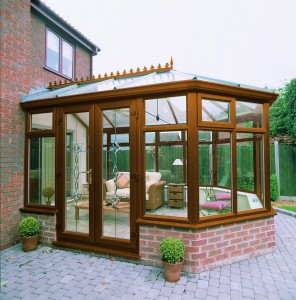 Boasting a rounded appearance, an ornate high-pitched roof and a bay front, a Victorian conservatory is perfect for adding a true touch of the Victorian era to any property.
What is even better is that Victorian conservatories come in many variations with the most popular being the three-facets, featuring a bay front with three main windows, and a five-facet Victorian featuring five main windows.
What is an Edwardian conservatory?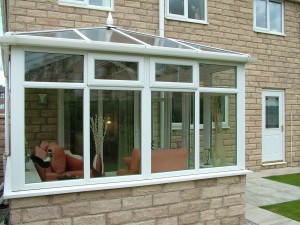 Perhaps the more important question is – what does an Edwardian conservatory look like?
Very similar to a Victorian conservatory but perhaps less ornate. The main difference between a Victorian conservatory and an Edwardian conservatory is that the latter is square or rectangular on plan and boasts a signature modern flat conservatory roof and a flat front, the perfect choice for a dining room.
Do I need planning permission for a new conservatory in my Lincolnshire home?
Generally speaking, you do not need to gain planning permission for a conservatory unless your home is in a conservation area. However, before starting any renovation projects, we would suggest contacting your local council to make sure.
Edwardian and Victorian conservatories in Lincolnshire
Here at Cliffside Windows, our customers love the different styles of our conservatories and we know that you will too! We have a considerable choice of low maintenance uPVC conservatory styles, colours and glazing options so that you can choose the perfect style to match your existing windows and doors.
The best type of conservatory is purely down to personal preference. However, we can assure you that regardless of style, buying a conservatory will boast many benefits. From adding value to your Lincolnshire home to creating the "wow-factor", there is a host of benefits for you and your family to enjoy from solar glass reducing glare and overheating through low maintenance to optional Georgian bar appearance, contact us or give us a call on 0800 9700 190 and let us help you create your dream conservatory.
Read our related blogs:
Do I need planning permission for my conservatory?