Looking for a contemporary and modern start to your 2016? Here at Cliffside we can transform your home instantly with one of our trusted replacement doors. Ranging from our popular uPVC entrance or composite doors to our lavish French or Bi-fold patio doors, making sure you have a new door style complementing you every time you journey out to make the new year a better one.
Entrance Door Styles – uPVC or Composite?
Choosing an entrance door is a big decision, after all you'll be seeing it at the start and end of every day. That's why no matter which replacement door style you choose Cliffside's got you covered with either a uPVC or Composite. Both of which benefit from being thermally efficient to help maintain that precious heat within your home.
uPVC Entrance Doors:
Pros:
uPVC doors are typically low maintenance, invulnerable to staining and require no painting.
They help to give your home a smart welcoming feel and can even be customised handles, knockers and letterboxes.
Cliffside uPVC doors are extremely weathertight and are also the most affordable.
Cons:
uPVC doors can sometimes have a narrow appearance largely due to the thickness of the door frame in contrast.
Once fitted, uPVC doors are notoriously difficult to adapt in terms of shape, size and colour. So be sure you're committed before deciding to take the plunge!
Composite Doors: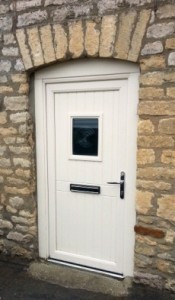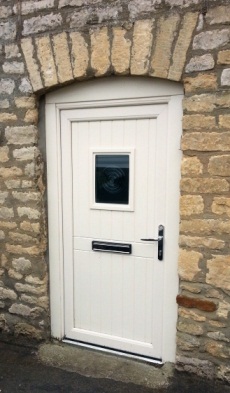 Pros:
Composite doors make up one of Cliffside's most high performance front doors. Thanks to glass-reinforced plastic they have durable coating and are weather protective.
Virtually indistinguishable from wooden doors, they will not warp or require repainting.
Made from multiple materials which ensures great strength, durability and looks.
Cons:
Composite doors tend to be more expensive than any other entrance door option however, the security benefits far outweigh the additional cost. After all, you can't put a price on piece of mind but you can put a price on an unbelievable looking composite door from Cliffside.
Patio Door Styles –French, Bi-fold or sliding?
Why should the front of the house get all of the attention? Sooner or later you're going to want to let the beauty of that gorgeous garden shine in, so why not opt for one of our patio door options? With French doors to make you say "ooh la la", sliding doors that will put you back on 'track' and bi-folds that ensure you'll always want to 'gather' outside, Cliffside's patio door styles are the ones for you.
French Doors: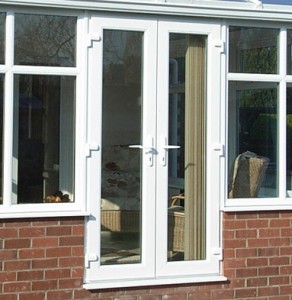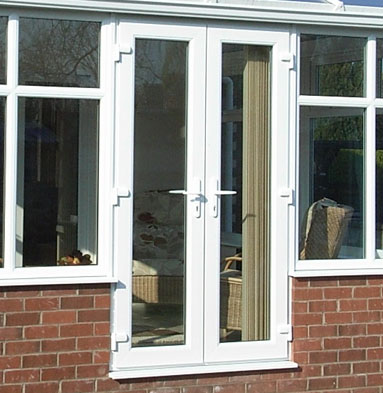 Pros:
French doors aid to create the impression of a bigger house. Capable of holding large glass panes, they make the transition between house and garden much more natural.
They work with almost any design style. Although usually considered a traditional feature of the home, French doors work well even in the most contemporary of homes.
They come in various styles and colours—giving you the chance to choose a design that suits your taste and your home's architecture.
Cons:
Unfortunately, French doors require more space for opening and closing, possibly closing off sections of the outside.
They are generally known amongst tradesmen for being harder to install than traditional patio doors. But do not worry, we'll handle it and it's nothing that should majorly affect your buying choice.
Bi-folding Doors:
Pros:
The folding nature of (you've guessed it), bi-folds mean that they can open up around 90% of the gap they're installed in, as opposed to sliding doors' 50%.
Have the potential to open inwards or outwards, perfect for bringing the outside space into your home.
Bi-folds also are known for being very clean in their aesthetic appeal, having wide panels so there's no trouble letting nature in!
Cons:
Due to bi-folding doors stacking at a 90-degree angle, an area to one or both sides of the opening needs to be keep clear.
When open, it's possible for them to intrude on your inner living space.
Sliding Doors: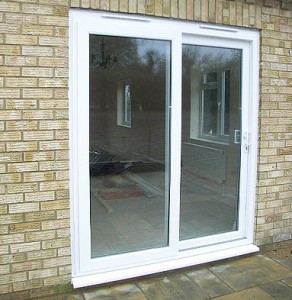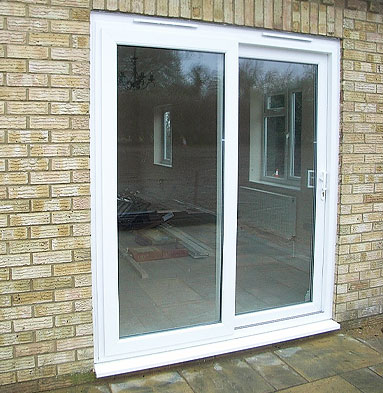 Pros:
The panels placed within sliding doors have the ability to be made wider than bi-folding doors, allowing for less view obstruction and allowing more light into your home.
Sliding patio doors take up less room than their bi-fold counterpart thanks to their need to only have one track to slide on.
Sliding doors do not require frames as thick as other door styles, ensuring your view is always clear.
Cons:
Traditional sliding patio doors sometimes have the potential to block part of the opening in which they're placed.
Cliffside makes sure it's worth going door to door
All of our doors' frames are made from a high quality type of uPVC if that is your desired choice, meaning every single one is ideal to prevent heat loss and will stay looking new and revitalised, just like you in the new year ahead.
Thanks to over 50 years' experience, no matter which entrance or patio door our customers opt for, we always ensure that our installers work efficiently to install your new walkway – leaving you impressed with the final result. Take a more in-depth look at what doors we offer, we're ready for your call.