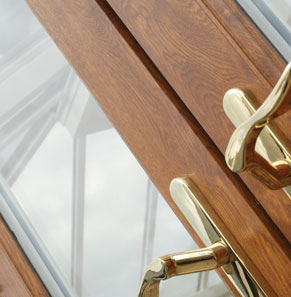 Many homeowners are put off from building a porch because of an assumption that you need planning permission. This assumption is often false. In the large majority of cases, a porch doesn't actually need planning permission. As one of Lincolnshire's leading installers of high quality uPVC porches, we thought we'd examine the issue.
Does my porch need planning permission?
The simple answer as to whether your porch needs planning permission depends upon its size. If your proposed porch is very large, or close to a road or another property, there's a strong chance that you may need planning permission. If it isn't, the chances are it won't.
Porches: a 'permitted development'
When you add a porch to any external door on your property, it is generally considered by planning regulations as a 'permitted development', not needing planning permission, as long as:
Its floor area doesn't exceed 3 square metres
It won't be more than 3 metres above ground level
It isn't within two metres of a road, or another property.
If your proposed porch meets all of these requirements,there's a strong possibility that it won't need planning permission.
Complying with building regulations
Even if your porch doesn't need planning permission, you'll still need to comply with UK building regulations when building it. This means making sure that any glazing or electrical outlets are installed correctly and to a high standard. Always use an experienced and reputable home improvement, like Cliffside, to reduce the chance of any mishaps occurring.
Cliffside: one of Lincolnshire's most experienced home improvement companies
With over 48 years experience, Cliffside have been improving homes across the Lincolnshire area for nearly half a century. Offering a wide selection of high quality uPVC windows, doors, conservatories and porches, we're the perfect company to choose if you're looking to improve your home. For more information, give us a call on 0800 9700 190 or send us an email.