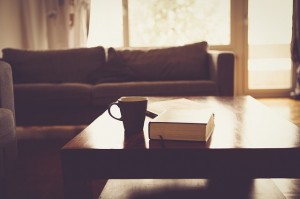 Increasing the value of your house is easier than you think. As one of Lincolnshire's longest established home improvement companies, Cliffside have been improving the value of homes across the region for over 3 decades.
How to improve your house value
There are a range of ways to improve the value of your home; from adopting simple, low cost measures to undertaking more complex projects. Here are 5 of the best ways to increase the value of your house.
1. Install double or triple glazing
The Energy Saving Trust estimates that a home could save up to £160 a year on the cost of energy bills by simply upgrading to double glazing. This figure is enhanced further if you upgrade to triple glazing. According to www.thisismoney.co.uk, you can add up to 10% to the value of your property by installing double or triple glazing. This makes it a worthwhile investment if you want to raise the price of your property quickly and easily.
Here at Cliffside, we're uPVC double glazing specialists and we offer double glazing at very competitive prices.
2. Paint!
A simple way you can improve the value of your home is by adding a fresh coat of paint! A relatively inexpensive way to enhance the attractiveness of your home, applying a fresh coat of paint can improve the value of your property by around 2%. Dig out those paintbrushes and get started now!
3. Add a conservatory
Adding a conservatory can increase the worth of your home on the housing market by as much as 10%: even more if you decide to invest in a full extension. In most cases not requiring planning permission, uPVC conservatories, like those we offer here at Cliffside, provide extra usable space, increase the natural light in your home and help to improve its aesthetics.
4. Invest in a new front door
First impressions are everything when it comes to selling a house. By investing in an attractive, durable composite door you can improve the kerbside appeal of your home, as well as enhancing security and energy efficiency. All of these features in a door can help to add to the value of your home on the property market.
5. Install a new roofline
Fascias, soffits and guttering make up what's known as the 'roofline' on a house: the features that provide weatherproofing and help to keep the elements from your home. Keeping your roofline in good order, and installing new fascias, guttering and soffits from time to time can improve both the aesthetics of your home, as well as its weather-performance. This can help to improve the potential value of your property on the market.
Cliffside: improving homes across Lincolnshire for over 30 years
Offering a wide range of uPVC windows, doors, conservatories, porches and roofline products, Cliffside are one of the leading home improvement companies in the Lincolnshire region. For more information about our products or services please give us a call on 0800 9700 190 or get an instant online quote here.