Despite being one of the more budget-friendly material options available in the home improvement industry, uPVC has a wide range of benefits. Previously, the uPVC products were seen to be problematic when it came to their environmental impact.
However, modern uPVC has made significant strides in terms of its sustainability. Many homeowners are now able to incorporate uPVC windows into their Lincoln homes without the worry of them faltering or not being as environmentally friendly as other materials.
How sustainable are uPVC windows?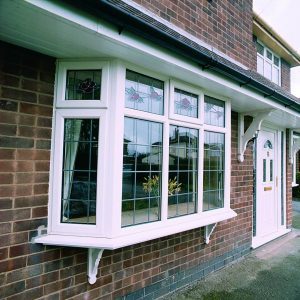 For the long-term, uPVC windows have developed a number of properties that make them a genuine alternative to materials such as aluminium and timber.
Aluminium is known for its inherent strength and durability, yet uPVC can nowadays claim similar qualities. Not only that, but uPVC is also similarly lightweight.
Due to these improved factors, uPVC is actually able to be easily reformed and repurposed. This can be done up to around ten times before any signs of a decline in performance and quality.
In fact, the vast majority of modern uPVC products are able to be 100% recycled. That is why, despite uPVC not being an organic material, there is a huge upside when it comes to sustainability.
What are the benefits of uPVC windows?
Of course, one of the main benefits of uPVC windows is that they are very good value for money. Certainly, with modern uPVC windows, the added sustainability and improved recyclability makes them a significantly attractive choice. There are also now more customisation possibilities available than ever before, including the option to introduce a woodgrain finish to provide a genuine alternative to timber windows.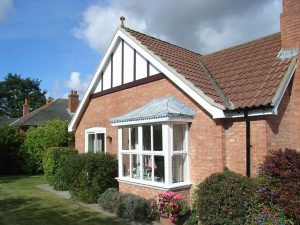 Another advantage that uPVC windows have over materials such as timber is the low amount of maintenance required. Often, all that is needed to keep them looking fresh is a simple wipe down with a wet non-abrasive cloth.
The security features of uPVC windows also help to provide a cost-effective way to keep your home safe, with multi-point locking systems in place to efficiently protect any property with ease. The durability of uPVC material also helps when it comes to keeping a house secure.
Broad range of uPVC windows ready to be installed across Lincolnshire
At Cliffside Windows, we have a wide selection of uPVC windows available for Lincoln homeowners looking for new or replacement windows. From casement windows and sash windows to bay windows and bow windows, we have window styles to fit any property type in Lincolnshire. Contact us today on 0800 9700 190 or get a free online quote.