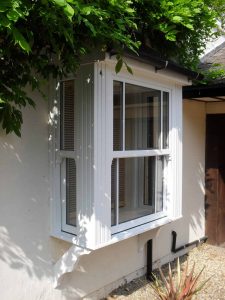 Originally manufactured using authentic timber, sash windows were one of the most important visual elements in properties of the 18th and 19th centuries, notable for their subtle proportions and stunning elegance. Original timber however poses many problems for the modern homeowner, prone to rotting, rattling and peeling when not fitted correctly. Thankfully Cliffside's uPVC sash windows are perfect for almost any home.
Not just limited to period properties
Despite their historical roots, sash windows have developed alongside various other modern window styles to offer British homeowners only the very best in terms of heat retention and energy efficiency. It's for reasons such as this that makes sash windows just as much of a viable option for contemporary homes as it is for period properties.
Like old timber windows, sash windows from Cliffside are sure to suit your home's requirements, sliding vertically for incredible ease of use and desired amounts of ventilation. Engineered using highly durable uPVC and thermal glass, our sash windows fuse the advantages of modern technology with charming and authentic visuals.
The authenticity of timber with the advancements of uPVC
Authentic uPVC sash windows are just as good, if not better than their original timber counterpart, with many observers unable to distinguish between the two types. Created using high performance and low maintenance uPVC, our sash windows are ideal for homes that want a traditional look without any of the original hassle whether their property is modern or otherwise.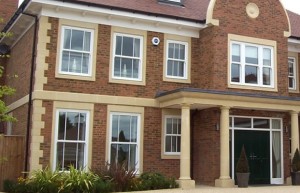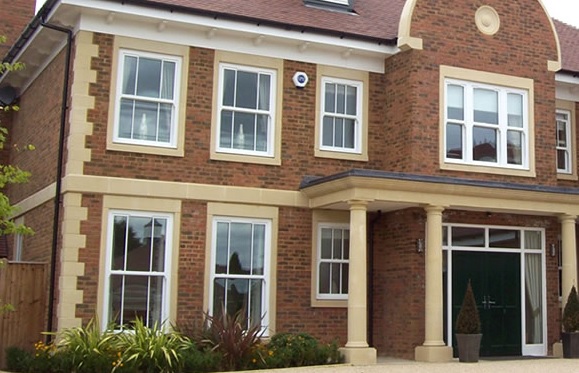 Whilst being able to instantly bless any home with a sense of both elegance and grandeur, uPVC sash windows from Cliffside are specifically designed with a Window Energy rating of A thanks to their 24mm sealed units. What's more for increased ease of use and convenience for the user, both sliding sashes are able to be tilted inwards for easy cleaning. Perfect for busy socialites and parents who regularly find themselves short on time.
Authentic features found within our uPVC sash windows include:
Integrated astragal bars for Victorian, Georgian and Edwardian pattern options
Sash horns and deep bottom rail designed specifically to provide a period look
Flush gaskets mimic traditional glazing methods
Wide choice of woodgrain finishes ranging from Oak to Rosewood
regularly approved for use within many conservation areas in the UK
High performance uPVC sash windows for any Lincolnshire home
Cliffside Windows have been providing homes throughout Lincolnshire with high quality double glazing products for well over 50 years, our selection of authentic uPVC windows act as another string to this bow. To find out how your home could benefit from replacement sash windows, call us on 0800 9700 190 or contact us online.