When upgrading your windows, it can be difficult knowing which material to go for and what will be best for your home. Here at Cliffside Windows, we offer both uPVC and aluminium windows in a variety of styles so that all tastes and requirements are met. Both materials are highly effective as windows but can offer slightly different advantages.
uPVC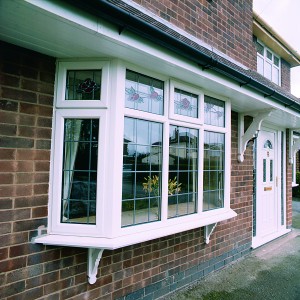 The classic window choice; uPVC has remained the most popular window material for many years now. In the past, it has had a bad reputation but improvements have given it a cleaner aesthetic and it can often be hard to distinguish from timber. Its low maintenance qualities are the biggest draw; no repainting is required to keep its sparkling colour. Our multi-chambered profiles allow our windows to achieve the A WER rating. They are highly insulating, allowing you to enjoy lower heating bills and a warmer home.
Our uPVC windows come in a range of styles from the traditional casement to sliding sash and tilt and turn windows. These offer you a wealth of choice in terms of ventilation. The colour options are numerous with the standard uPVC white available, as well as woodgrain effects which suit period properties. Georgian bars are also available to add that heritage feel. When this is combined with a woodgrain finish, they can effectively resemble traditional timber windows.
Aluminium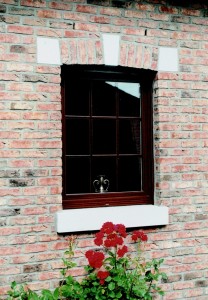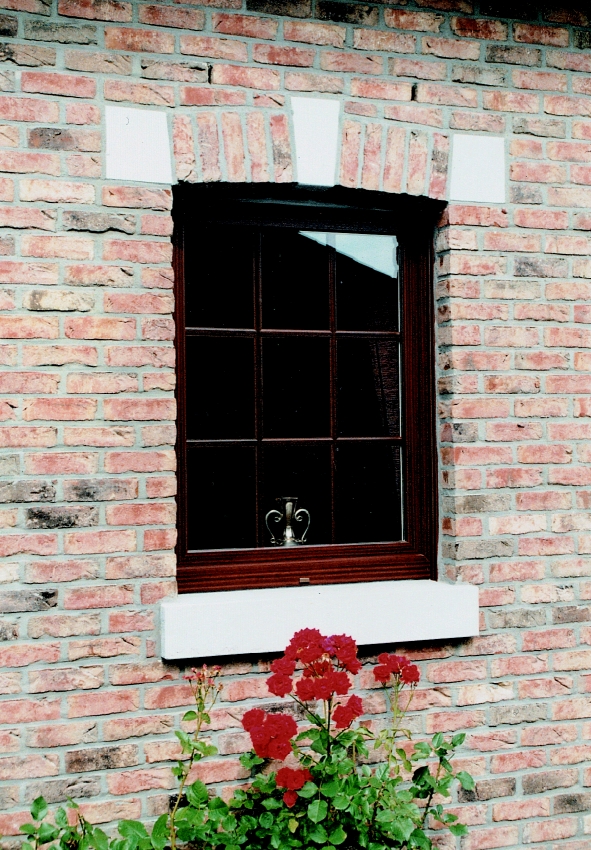 Once considered a poor insulator, aluminium windows are now one of the best options for energy efficiency. They are naturally insulating and their multi-chambered profile adds another layer to this effective heat retention. Aluminium is also naturally resistant to corrosion and will last upwards of 30 years, making it an investment worth considering.
With its sleek aesthetics and clear sightlines, it perfectly complements modern homes but can also suit older property styles. Aluminium is an extremely strong metal which allows it to hold larger glass panes. With slimmer sightlines and more glass, you can enjoy greater outside views. With powdered coated colouring, any RAL colour is available enabling you to be as creative as you like. Despite its strength aluminium is flexible and can be shaped in any way allowing for bespoke shaped windows.
What's right for you?
In terms of price, aluminium can often be at the premium end of the price range compared to uPVC so it's up to you decide what will work best for you. They both offer excellent thermal insulation properties and can be customised to suit your home. All our windows offer great security with multi-point locking mechanisms and can certainly add value to your home. To demonstrate our belief in our products, our windows all come with an insurance backed guarantee. Our commitment is to provide you with quality products that will offer superior performance for years to come.
Why choose Cliffside Windows?
As the longest serving Lincolnshire window manufacturers and installers, we know what our customers want. We are dedicated to bringing you a high quality, professional service at affordable prices. Our team are friendly and expert craftsmen who take pride in what they do. Get in touch today to discuss which windows could brighten up your home.