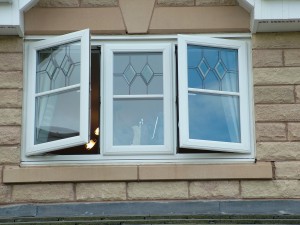 With the huge range of options to choose from out there, choosing the perfect window style for your property can be difficult. Each style of window suits a particular type of home and fulfils a particular type of function. We thought we'd examine which type of window is best suited to which property to help you decide which window is perfect for you.
Casement windows perfect for… new build properties
Casement windows are an incredibly versatile window. With a diverse array of configuration options such as fixed, top hung and side hung, they can be installed on their own, as a combination of fixed and opening, or even as part of a complex bay window. Casement windows from Cliffside are also available in uPVC and aluminium with a full range of colours and finishes, so that you can choose a look to suit the style of your property.
Sash windows perfect for… heritage properties
Vertical sliding sash windows are perfect for properties trying to achieve an authentic, period style. Available in uPVC and aluminium, vertical sash windows from Cliffside help you get a traditional look to your property, with all the thermal benefits of modern manufacturing. All of our sash windows come with a range of hardware options, so that you can customise your window even more to match the style of your home.
Tilt and Turn windows perfect for… secure properties
Tilt and turn windows are a brilliant alternative to casement windows. In homes where cleaning the outside of the window is a problem or where opening a window would cause an obstruction, tilt and turn windows are perfect. These types of windows can be opened very slightly to allow for good ventilation whilst keeping your home secure, or they can be opened fully inwards to really let the outside in. In addition to this, tilt and turn windows also offer excellent fire escape capabilities.
Cliffside: your local Lincolnshire window specialist
Cliffside are specialists when it comes to supplying a wide variety of windows, guaranteed to suit every company. Our team of skilled, experienced craftsmen will ensure that your product is installed to the high possible quality. For more information, please give us a call on 0800 9700 190 or email us. We hope to hear from you soon.